KI Beach & Yoga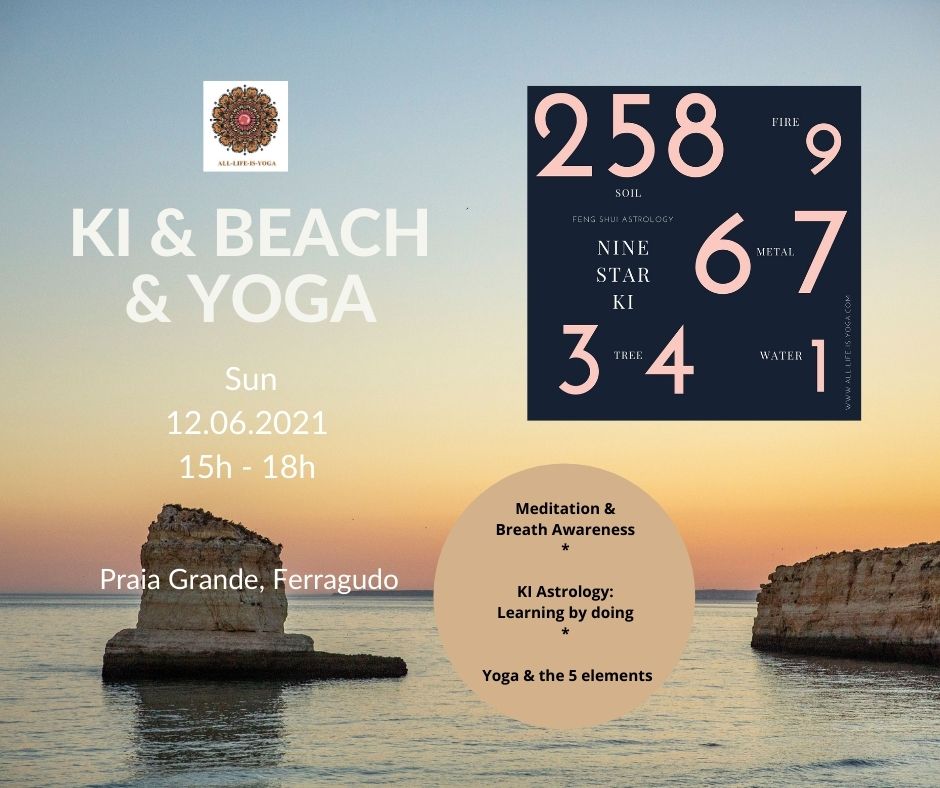 .
Event Flow
We start off with a short Meditation just to give you the possibility to be one with Nature and your body and to settle down.
Just as safe as the waves of the Ocean come and go I will show you how safe it is for you to let go of mind and body by simply being aware of your breathing.
The following practice is an introduction to the Feng Shui Astrology called
9 Star KI.
This workshop will provide you with the basics, including your 9 Star KI number. This number relates to the 5 transformation phases (Fire, Earth, Metal, Water & Wood) and 9 energies within us.
In a joyful and interactive way we will together experience the KI-cycle of life getting to know the control and support mechanism of the above mentioned 5 transformations which govern Nature and thus us.
We will step into the houses of the 9 energies, called "Bágua" and allow ourselves a closer look on the energies that reside within us .
We finish this practice with a sneak on 2021/22.
The Yoga part at the end will be a soft and gentle practice related to the five elements.
Please bring a towel along with you and something to drink.
Available places: 10
Let´s share our true natures with one another.
12 June
Saturday @ 3:00 pm - 6:00 pm
Details
Start:

June 12 @ 3:00 pm

End:

June 12 @ 6:00 pm

Cost:

€35

Event Category:

Event Tags:
Venue
Praia Grande Beach
Ferragudo, Lagoa, Algarve Portugal