ME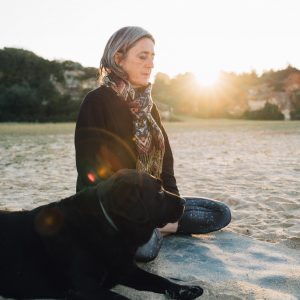 Vijñāna YOGA
I have been practicing Vijñāna Yoga since 2009 and successfully completed a 3-years Vijñāna Yoga Teacher training. I started teaching in 2017. I am still attending regular classes as a student.
I believe that being in the position of a "student" is the key to being a more "whole" teacher.
9 STAR KI – FENG SHUI ASTROLOGY
After concluding my Intuitive Feng Shui Course in 2016, I discovered my passion for 9 Star KI – Astrology. But it was only in 2018 when I attended a workshop at the Michio Kushi Institute in Amsterdam (which touched me deeply) that I knew I was meant to follow that path. It is a very personal and intuitive practice that I share in form of personal readings & workshops. For me it is a living guidance.
MY WORK – MY PASSIONS
What I most love about what I am doing is that I am blessed to share my two passions in life with beautiful like minded people.
I could not be more grateful doing what I love to do and do more of it. I feel that it is how I do what I do that makes the difference.
WHEN NOT WORKING
When not practicing Yoga or 9 Star Ki I enjoy spending time with my two grown up sons, taking long walks in Nature with my dog Luna and I enjoy reading romance novels at night (for better sleep)and specialized books in the morning (to wake up).
WHAT I WISH FOR...
… being present at all times appreciating the moment. It´s all in there.
… sharing what moves my heart with lovely people from all over the world as well as learning from them.
…cultivating kindness and our human values as this is the key to a harmonious life filled with joy, happiness, abundance and love.