ME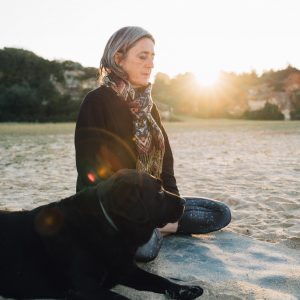 Vijñāna YOGA
I have been practicing Vijñāna Yoga since 2009 and joined a Teacher Training Course of 750 hours in 2017. I started teaching in 2018.
I believe that being in the position of a "student" is the key to being a good teacher.
9 STAR KI – FENG SHUI ASTROLOGY
After concluding my Intuitive Feng Shui Course in 2016, I discovered my passion for 9 Star KI – Astrology. It was a workshop in Amsterdam in 2018 that convinced me to follow that path giving Intuitive Astrology readings as well as life-guidance.
MY WORK – MY PASSIONS
What I most love about my "work" is that I am blessed to share my two passions in life with beautiful like minded people from all over the world.
I could not be more grateful being able to do what I love to do and doing more and more of it.
WHEN NOT WORKING
When not practicing Yoga or 9 Star Ki I love spending time with my sons, taking long walks in Nature with my dog and I enjoy reading romance novels and specialized books.
WHAT I WISH FOR...
… being more and more present and able to appreciate every single moment.
… sharing what I am meant to share with lovely people from all over the world as well as learning from them.
…cultivating kindness and true wisdom as this is the key to a harmonious life filled with joy, happiness, abundance and love.