My passions
I hope that my passions will meet your needs and that you find what you are looking for.
Following my bliss
Who am I?

One of a million, a seeker for truth following my passion.
I consider myself blessed and I am grateful for every single day.
For me life is about finding my purpose and keep following it.
It is about overcoming my fears by facing them.
Being the hero of my own story.
I have days when I fall but then I get up and I keep moving forward.
At the end I feel what counts is, how courageous I have been and how much I have showed off ;-).
Upcoming Events
Together with like minded souls, come and experience spiritual well being and Nature.
16 July, Saturday - -
carvoeiro
04 September, Sunday - 13:00 - 16:00
Praia Grande Beach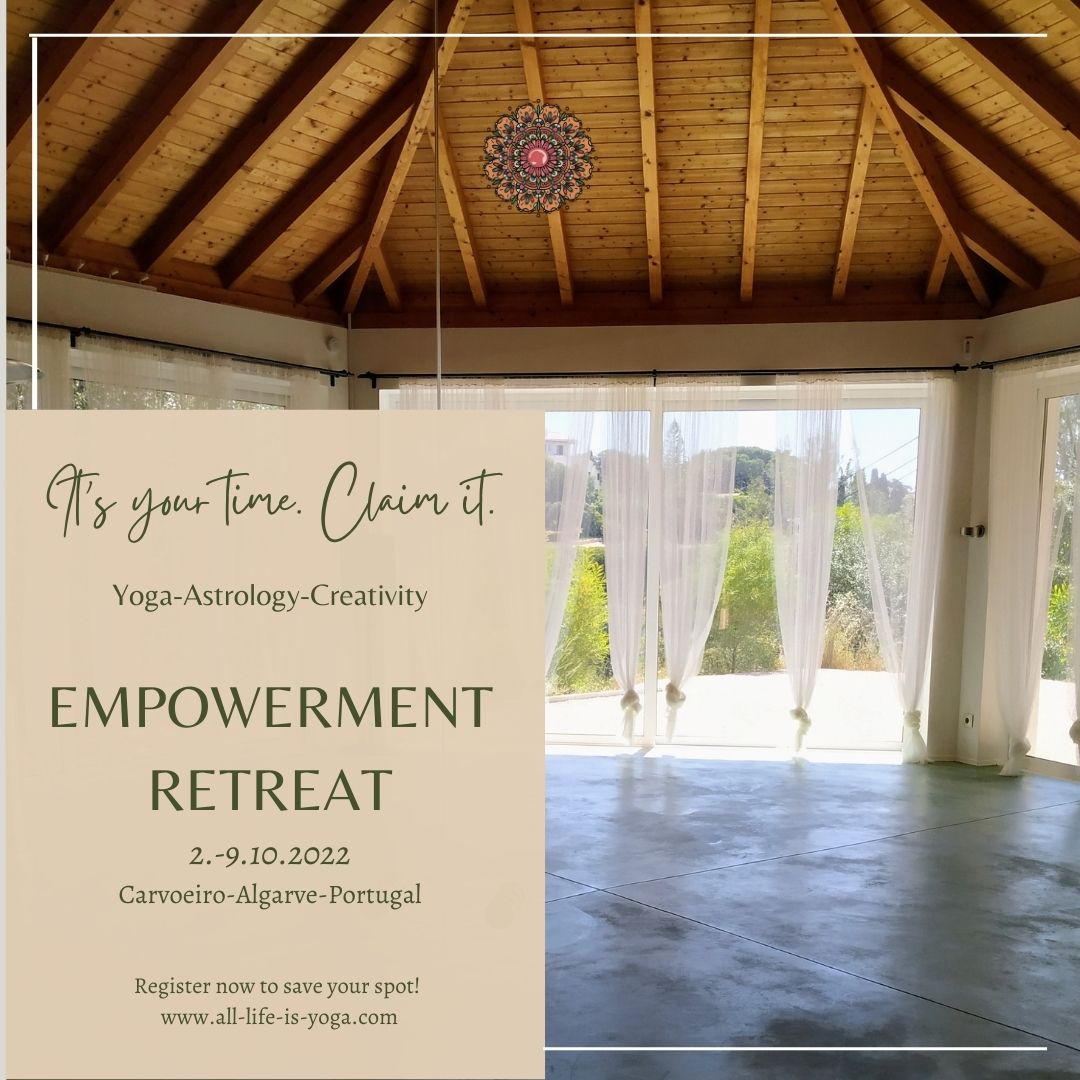 02 October, Sunday - 16:00 - 10:00
Villa la Perla, Carvoeiro
How about...
A glimpse of consciousness which allows you to be more aware of HOW you do WHAT you do.
I got to know Sandra as a very devoted and caring Yoga Teacher. What impressed me the most was her attentive teaching skills. She saw where, when and how to correct and adapt positions to make it really comfortable and enjoyable. I am glad that I have met her as she is a great enrichment to my Yoga experiences.

Yoga on the beach with Sandra is extremely calming and a great way to start the day.

I find her breathing exercises and the work on arriving in the postures very beneficial.

I like the yoga sessions of Sandra at the beach very much as the beach brings fresh air and beautiful views, the yoga brings me a quiet mind, attention for my posture of the body and stretching of my muscles. Sandra does this in a very pleasant way, with detailed, positive attention for posture. After such a beach morning yoga session I feel relaxed, quiet and energized.

What I love most about the Yoga sessions with Sandra is the calming and soothing effect it has on me. The main attention goes to the awareness of breathing which I find really making sense.

Sandra always explains step by step the postures in detail, it is all about the process itself! And of course the setting at the beach is absolutely spectacular. I am grateful for learning the praxis of Yoga led by this inspiring and experienced teacher. Namasté

I am 82 years young and have been to various Yoga groups, am learning all the time.This class is beneficial for helping mobility and feeling better about myself. The way we are taught is slowly getting into position correctly and if we do not doing it right, Sandra you help to put it right. Your patience with students is amazing. It´s great you love teaching.Thank you for all the help you´ve given me.
Subscribe to Newsletter
& Discover more
Sign Up now and get your FREE little ABC of Vijñāna Yoga including top tips and insights to inspire your own practice as a download pdf.