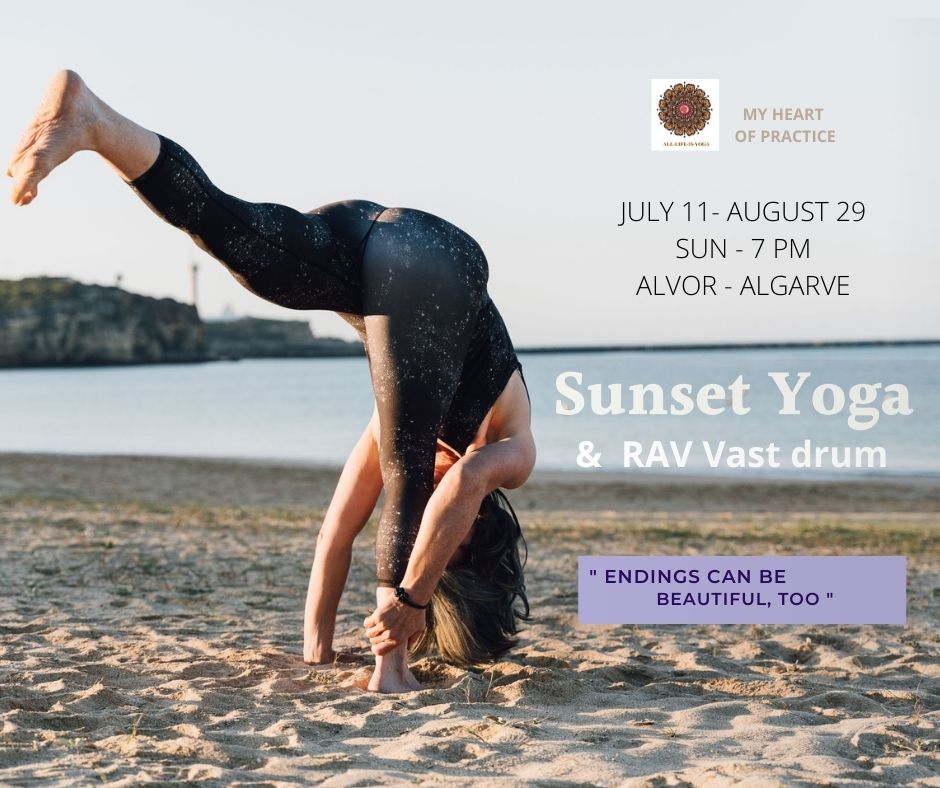 "Sunsets are proof, that endings can be beautiful too"
When the sun is setting,
there is a magical feeling in the air,
that of the light changing and another "day cycle" closing.
This is the perfect time to practice to let go,
whatever this may mean to you
at this time in your own life journey;.).
This Event invites you to a gentle Sunset Yoga practice
on the Beach guided by the beautiful & mystical sound of
the RAV Vast drum.
It offers you the perfect time and temperature
to follow the proposed practice and to be out in nature,
without worrying about summer heat.

Relax and let go!
Nothing holds up to a beach yoga class at this time of the day.