Yoga and Permaculture workshops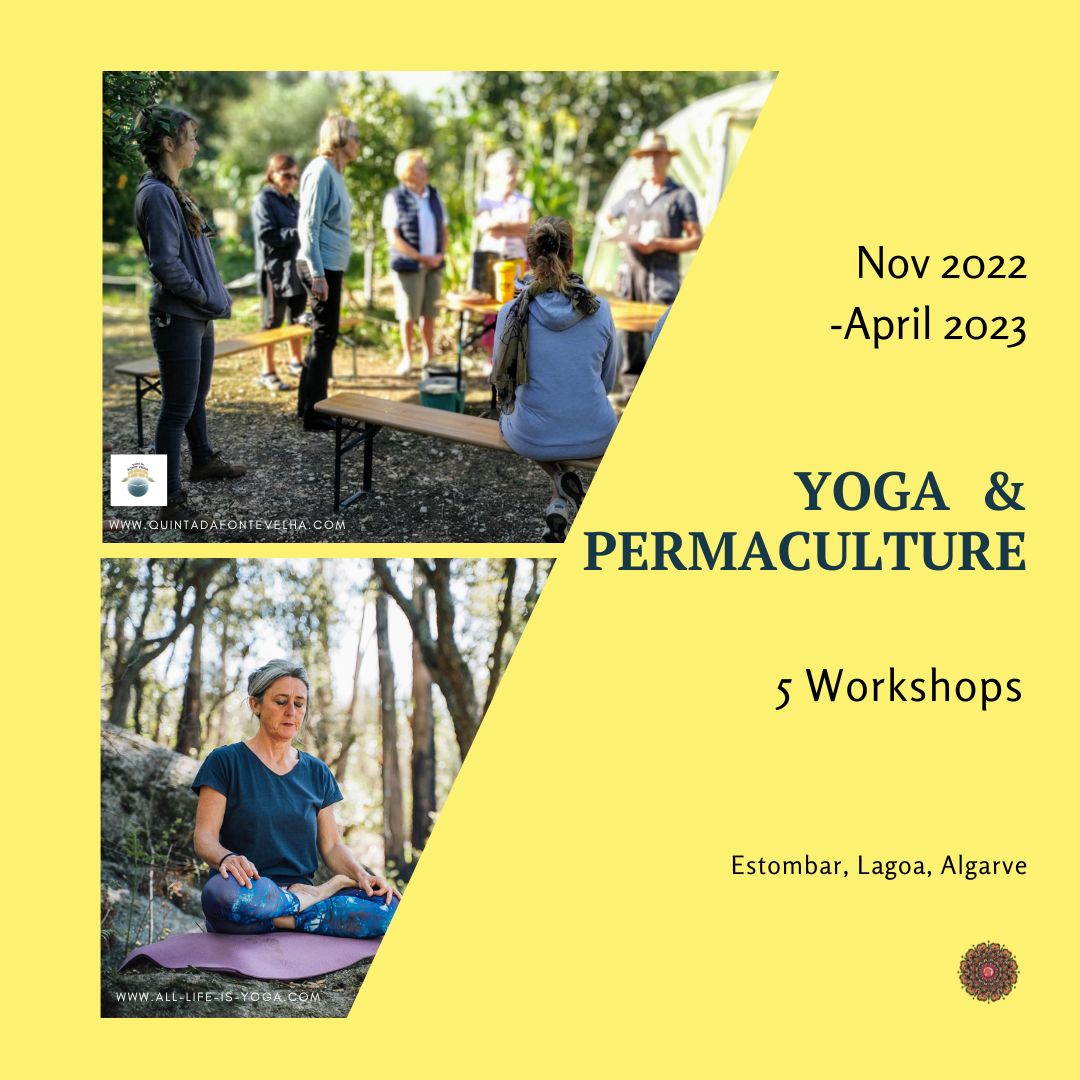 Gardening, like yoga, pulls us into that relationship of being connected to all things. People garden for that timeless connection."
Yoga and Permaculture are a natural pairing. Planting a seed, nurturing its growth, and experiencing its beautiful expression in full bloom is not unlike the yogic process of setting an intention, nurturing one's practice, and, finally, experiencing the Self as an individual expression of the ONE creative life force.
Observing the cycle of Nature reminds us of the impermanence. It mirrors the constant transformation, the forever changing throughout our lives as well as throughout our Yoga journey.
In Yoga practice as well as in gardening there needs to be just the right amount of attention and awareness to ensure a healthy growing. In Yoga we call them the Seven Vital principles.

As a gardener you make sure that the surrounding area of a plant is free of weeds and roots as you make sure as a Yogi not to get caught in endless desires and expectations.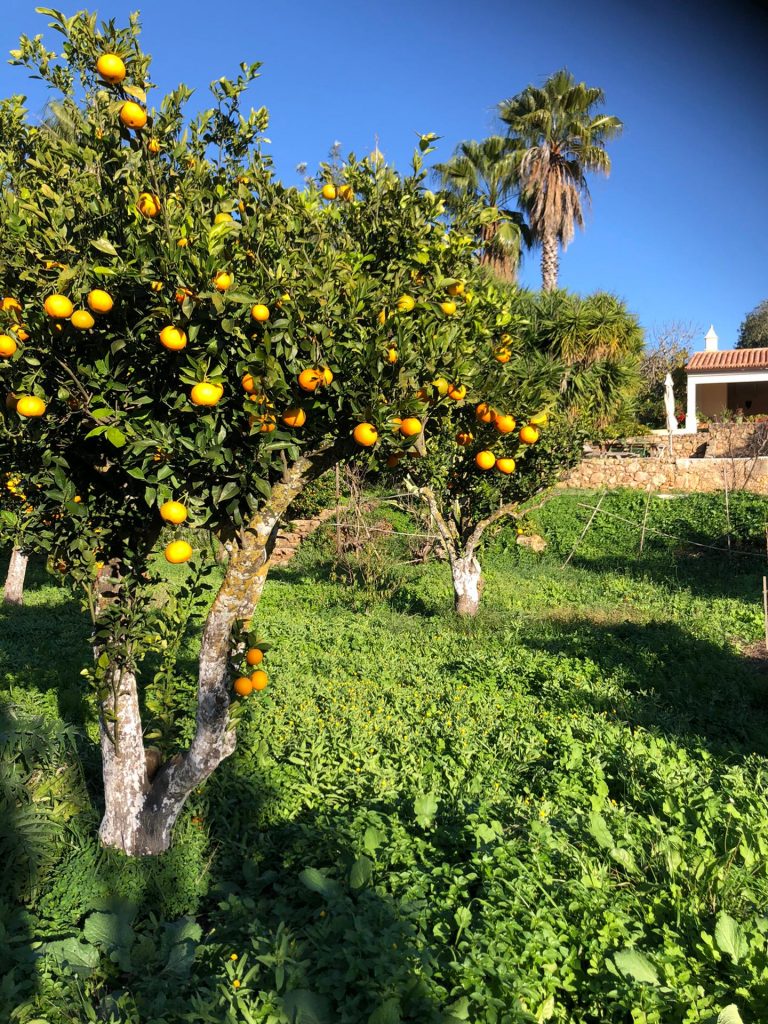 Practising the present Moment
The beautiful venue Quinta da Fonte velha is a farm based on permacultural principles which allows you to be in Nature, to watch everything grow and bloom is practicing the Is-ness, the Present Moment. There is no Yesterday and no Tomorrow. It is amazing how vast the Here & Now is and how still and peaceful. Seeing the Beauty in Nature is seeing yourself, the wonderful unique being you are.
It takes a keen awareness to notice the subtle signs of growth or lack of growth in plants. Noticing when a plant is too dry or not getting the right amount of sunlight is a challenge and a matter of being conscious.
It is incredibly gratifying to watch plants grow and bloom. We have heard that there is a sacred connection between us and the Universe, a so called "One-ness". In nourishing something and helping it to grow, the feeling of that connection is very strong.
In order for a plant that you're trying to nurture to grow, you've got to make sure the surrounding area is free of weeds or other plants that might take nutrients from the soil. In order to move forward in yoga practice, we need to learn to detach, to let go from desires , emotions & expectations.
A beautiful and healthy garden is one with a variety of colors and all types of plants.
Too much of one thing can not only throw off the aesthetic of the garden, but it can also affect the balance of nutrients in the soil.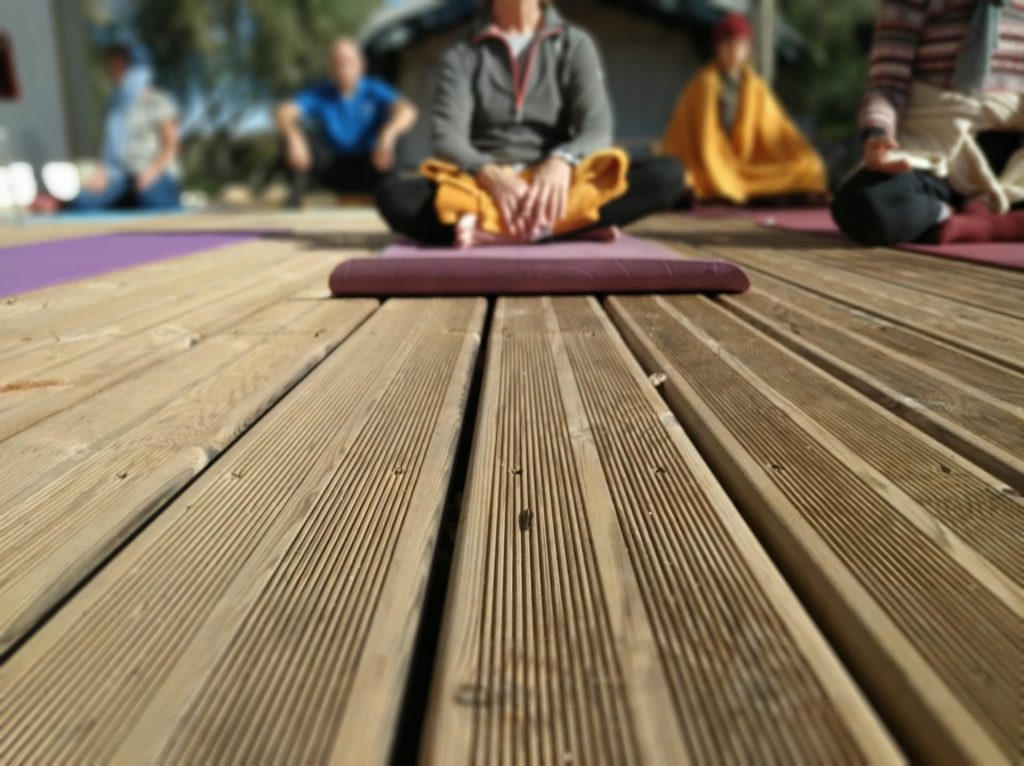 Yoga is all about balance. The way we move in between heaven and earth.Too many active poses can be exhausting or cause you to overreact, while too many passive poses can cause sluggishness. It takes a well- balanced practice to create harmony in the body.
Yoga doesn't work unless you're willing to put in some discipline & effort. There are times when it's less comfortable to approach a pose and that´s fine. You accept what is but you come back maybe not on the same day but on another day and you do it again.
In gardening you might not always want to get your hands dirty or being in a bended position for a longer period of time but you know you will be incredibly proud when your plants thrive and when you can harvest and enjoy the healthy food.
Let ́s reconnect with Nature and our True Nature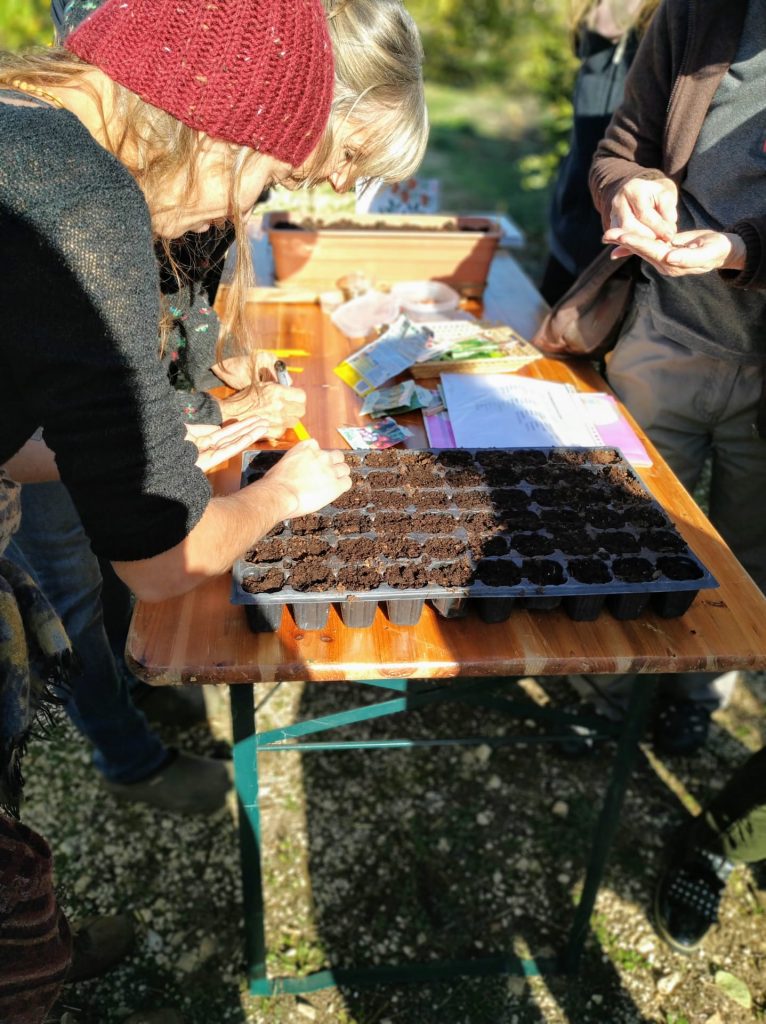 Workshop Dates
Nov 2, 2022 – Prepairing Soil
Dez.7, 2022 – postponed until January due to sickness
Jan.11, 2023 – Sowing Seed
Feb. 1, 2023 – Planting
March 1, 2023 – Harvesting
April 5, 2023 – Preparing Food
We recommend to participate in all 5 workshops, however it is not compulsory.
Available spots: max 10 persons
Language: Deutsch, English, Português, Dutch
Event Flow
9.30 am – Short Introduction
9.45 am – First part : Permaculture
11.00 am – Tea break
11.15 am – Second Part: Yoga
12.30-12.45 – Q´s & A´s
Book your Spot!

Pre-registration is required and payment must be made in advance😉 !
To purchase a SPOT please fill-out the form below. Once you fill out and submit this form, an email is sent to you with All life is Yoga´s bank transfer details to complete your purchase via internet banking. Other payment Options: MBWay or cash
REGULAR CONTRIBUTION:
€ 30.-/person/workshop
EARLY BIRD DISCOUNT:
Bookings & Payment 2 weeks ahead of event (Jan.18) : € 25.-/person
01 February
Wednesday @ 09:30 - 12:30
Details
Start:

February 1 @ 09:30

End:

May 31 @ 12:30

Cost:

€25

Event Category:

Event Tags:
Venue
Estombar, Lagoa
Quinta da Fonte Velha
Lagoa, 8400 Portugal