The 9 Star KI Astrology Community – online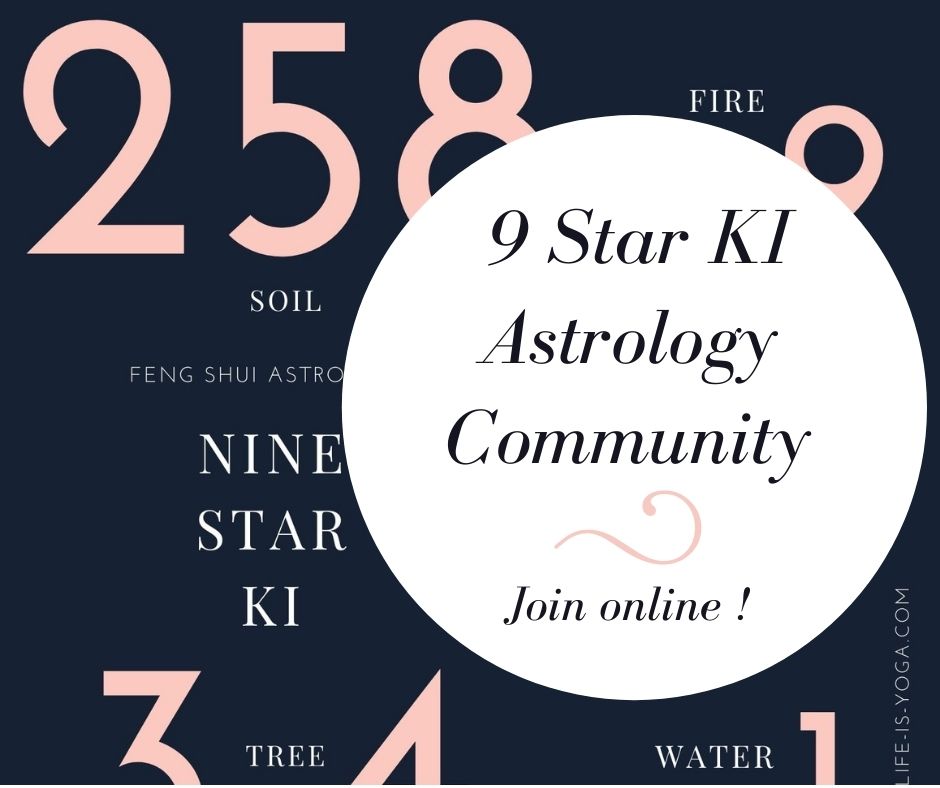 Let's create online …
our own Intuitive 9 Star KI Astrology Community acknowledging our freedom & love to one another
.
Everybody is welcome whether you are an experienced practitioner or just started off on 9 Star KI.
I feel supporting & guiding each other on our 9 Star KI journey is what makes all the difference.
Giving importance to the little moments in life that make life one big adventure using the right energy at the right time wisely.
9 Star KI – an invaluable tool which will change your life forever." (William Spear)
What is in for me?
Hopefully this free of charge sharing will take you from understanding the basics all the way to doing advanced interpretations and making predictions for your friends and family and for yourself of course !
Pre-Condition
When submitting, you need to leave your email address to get your invitation link for the meeting.
Make sure you read my blogpost "An introduction to 9 Star KI Astrology" before you enter the online meeting !
If you want to go already deeper into the topic and determine your own KI number, listen to the following podcasts on Youtube :
Start
19.11.2021
Free of Charge
Language: English
Time
Sessions of 60 minutes
Time will still be settled closer to the date 😉