One to One Retreats
Your very own private retreat just for you.
This is a unique personal one to one retreat just for you, tailored to your own needs – no groups, no shared rooms, just support and space for you to develop and grow at your own pace through one to one coaching, mentoring, healing therapy sessions and walks in stunning nature.
Discover a little corner of Portugal in the Western Algarve and go through a unique yoga experience. The south coast of Portugal is an insider's tip, as there are both beautiful sandy bays and impressive cliffs.
In addition, there is the Atlantic Ocean with its enormous expanse. The place is located directly on the coast and offers ideal conditions for relaxing yoga classes.
Retreat Highlights:
Daily Yoga practice


Free time to explore the surroundings

sessions will take place

in the studio and on the beach

6 nights accommodation, free WLAN

single or double room

Self-catering / half board or full board
Guest House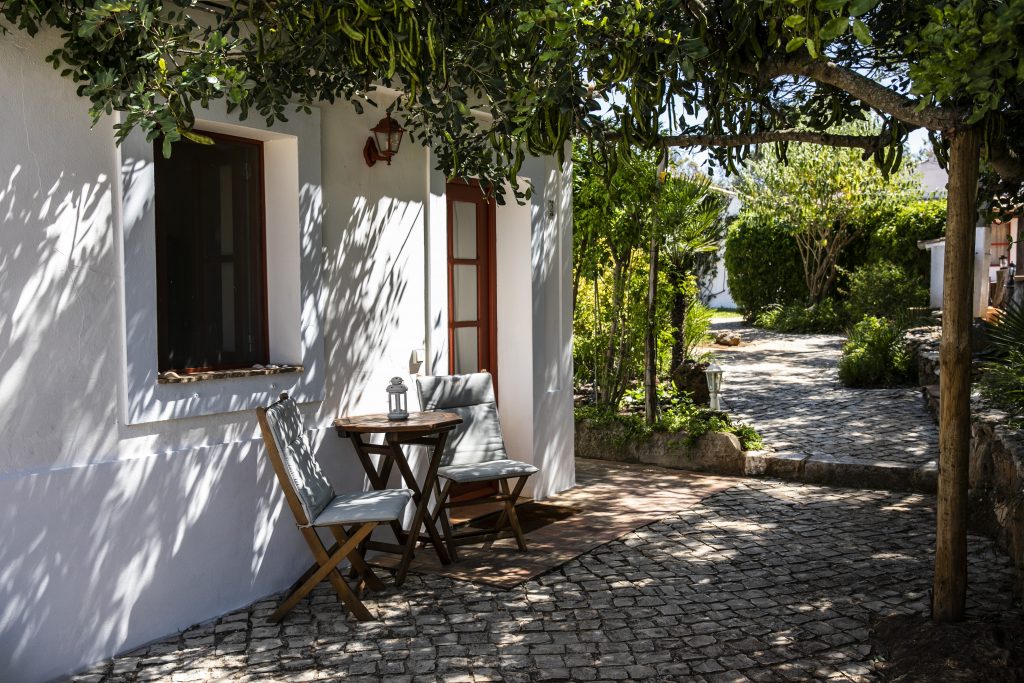 Level:
Yoga style:
Vijñāna Yoga
Group size:
1 participant
2 participants (if couple)
Language:
German, Portuguese or English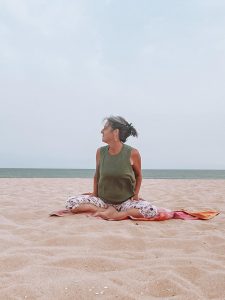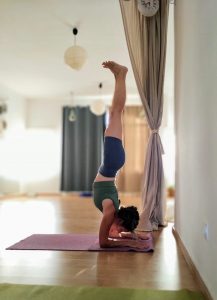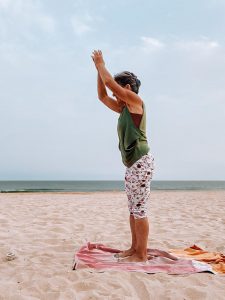 PROGRAM
Practicing Vijñāna Yoga includes…
-Sitting
-Pranyama with attention to the 10 Vayus
-a group of Asanas
-the study of yogic texts
Day of arrival
Breathe IN and Breathe OUT !
Take a moment and enjoy the present moment ;-).
I will meet you in the evening for a gentle first Yoga practice with focus on the 7 principles of yoga.
1st day
After breakfast
9.30 am – Morning yoga (focus on: standing poses)
Leisure
6:30 pm – Yoga in the evening (focus on: meditation level 1)
2nd day
After breakfast
leisure
6:30 pm – Yoga from the Inside (focus on: movement & breath)
3rd day
After breakfast
9.30 am – Morning yoga (focus on: backbending)
Leisure
6:30 pm – Sitting and study of text
4th day
After breakfast, day at leisure
6.30 pm – Yoga (focus on: forward bendings)
5th day
After breakfast
9.30 am – Morning yoga (focus on: inversions)
Leisure
6:30 pm – Yoga (focus on: Twists)
6th day
After breakfast, day at leisure
6.30 pm – Sitting and study of text
7th day
After breakfast
Departure